Characteristics:
This product is non-toxic and tasteless, nonflammable, and belongs to the non-hazardous chemical. Product appearance is grass green, microspherical solid.
Technical data: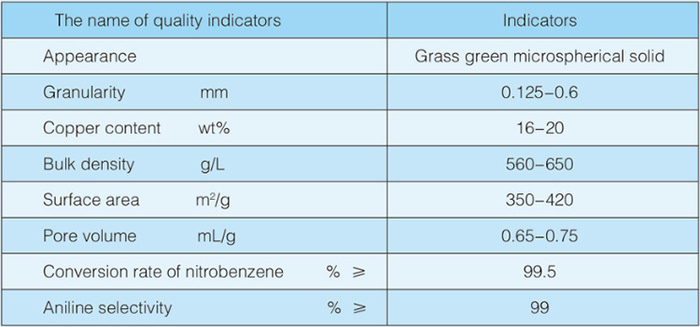 Use:
This product is used in the production of aniline by bed gas phase hydrogenation of nitrobenzene boiling system and the production of o-toluidine by o-nitrotoluene fluidized bed gas and hydrogenation process.
Packaging: This product is packaged by barrel of cardboard, the net weight of a barrel is 25kg.
Notes: It should be maintained by the way of ventilation, drying, avoiding the direct sunlight, and avoiding touching other chemical substances when stored.